ACEs Aware
Welcome to the Trauma Transformed landing page for our 2020-2021 ACEs Aware activities. In May of 2020, Trauma Transformed and our partners, ETR and RYSE Center, were awarded grants for the following activities: Supplemental Training, Peer to Peer Sessions, and a Practice paper. Additionally, Trauma Transformed is serving with a number of regional First 5 partners to support ACEs Aware activities in Santa Clara and Contra Costa counties.
Please visit this page to find updates on our ACEs Aware activities and partnerships.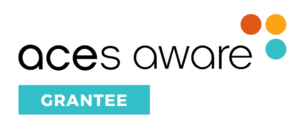 What is ACEs Aware?
California Surgeon General Dr. Nadine Burke Harris, in partnership with the California Department of Health Care Services (DHCS), has developed a first-in-the-nation statewide effort to screen for childhood trauma and treat the impacts of toxic stress. The bold goal of this initiative is to reduce Adverse Childhood Experiences (ACEs) and toxic stress by half in one generation and to launch a national movement to ensure everyone is ACEs Aware. Learn more.
Trauma Transformed Supplemental ACEs Aware Training
Hoping to release in Spring 2021, this supplemental ACEs Aware training will be a two-hour, asynchronous e-learning focused on trauma-informed, anti-racist approaches to contextualizing ACEs prevention, screening, and treatment approaches. ACEs and interventions to prevent and treat ACEs happen within contexts. By understanding these contexts, we are better equipped to disrupt cycles and systems of harm as we realize the ACEs Aware vision to reduce ACEs and toxic stress by half in one generation (ACEs Aware fact sheet).
Look out for updates on training release soon!
Network of Care: Racing ACEs
The Racing ACEs Network of Care will convene Medi-Cal providers and stakeholders working at the nexus of trauma-informed care and racial justice in fields of policy, communications, research, philanthropy, and government, and across disciplines of mental health, public health, medicine, education, child welfare, justice, organizing, and healing justice.
The aims of the network are to:
Reflect on how racial justice and connected movements have both influenced and contend with ACEs and extant legislation and funding.
Discuss and consider how we prepare for and mitigate the potential and probable burdens of ACEs screening for communities that are most structurally vulnerable, and by providers that are often more structurally protected.
Brainstorm on and consider the need, value, and insights of screening tools and algorithms that measure systems harm and system-induced adversity.
Grapple with, explore and identify the often invisible, yet insidious, ways in which white privilege drives trauma-informed and resilience-building approaches, policies, investments, and field/sector leadership.
Cultivate shared perspectives across a beloved community of care committed to creating shared core values, tools, frameworks, and language that sustains mutual accountability, and investments that prioritize racial equity and healing across trauma-informed approaches, policies, and investments.
So far, we have held 3 Racing ACEs convenings in September and December 2020. In the Spring and Summer of 2021, we will be hosting larger convenings focused on growing both a Bay Area and Sacramento Racing ACEs network.
Practice Paper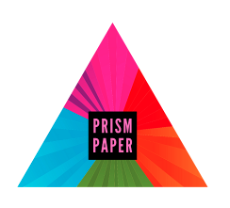 As part of our grant award, we will be capturing and consolidating learning and best practices across our network of care regional convenings into a robust prism paper augmented with TIP sheets, policy recommendations related to the ACEs legislation and implementation.
As we have extended our timelines due to COVID, we hope to release these publications in Fall 2021.
Regional Partnerships
Check back here for updates on ACEs Aware activities with our partner regions.