Healing Mass Trauma - COVID-19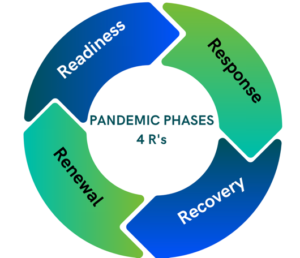 Trauma Transformed was created to humanize our public health systems and center equity and healing. COVID-19 activates this movement in real time. We are now mobilized to support our frontline responders, organizations and government leadership in rising to the challenge to respond to crisis and transform our systems for the recovery and renewal phases ahead. Resources will be shared here for this collective purpose.
As with public health responses to pandemics, different psychological and organizational supports are required for the different phases of a pandemic. Tools and resources offered below focus on pandemic response phase: increasing safety and survival, collective care, and mitigating effects of prolonged toxic stress for individuals, frontline responders, and organizations.